application/x-httpd-php products.php ( PHP script text )
BIJILI
Post Emergence Herbicide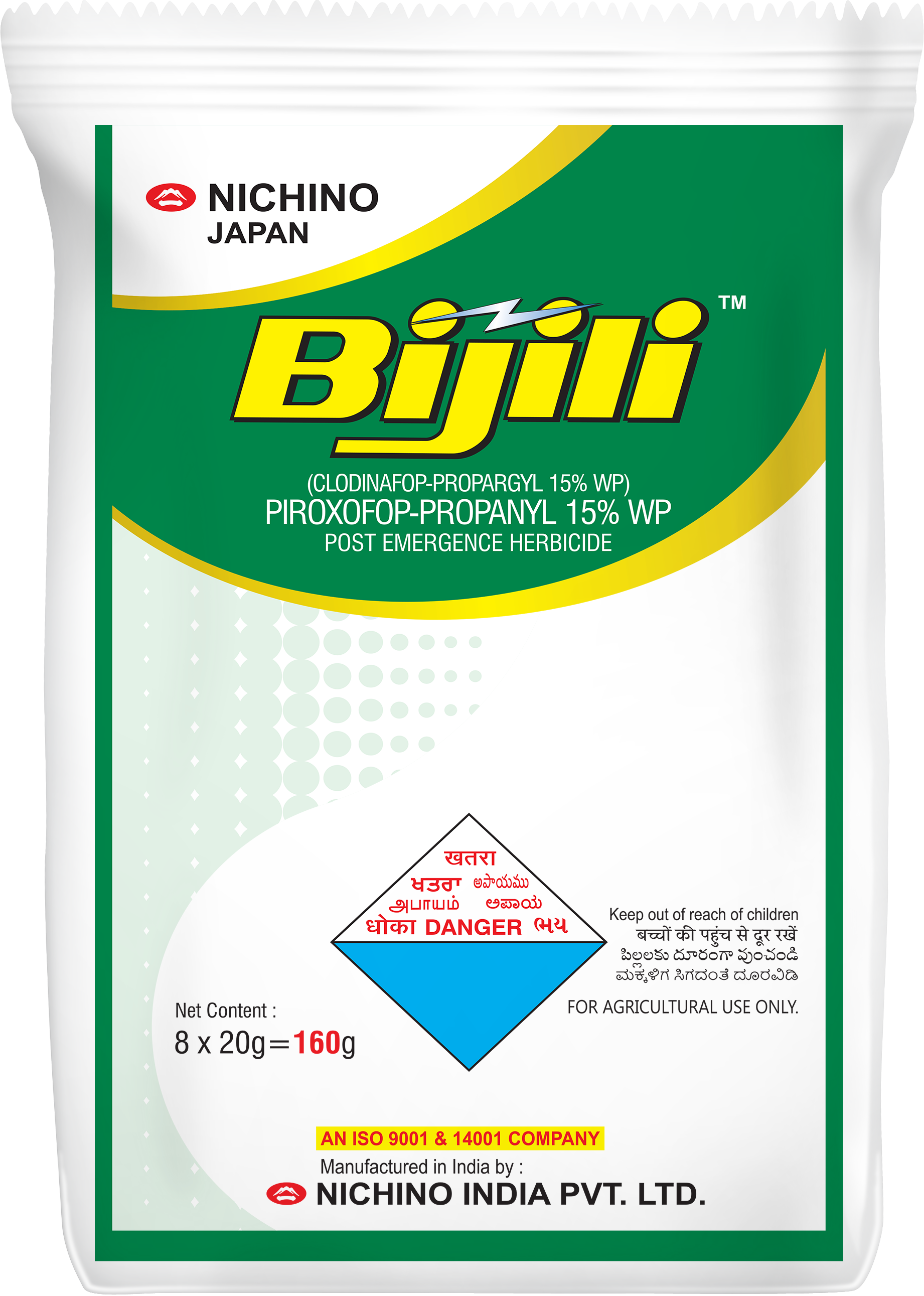 TECHNICAL NAME: CLODINOFOP 15% WP
FEATURES:
Bijili is a new generation broad-spectrum selective herbicide effective on grasses.
Bijili is aryloxyphenoxypropionate group; it inhibits acetyl CoA carboxylase by translocating to meristematic tissue immediately after entering the weeds. The nodes decay and young leaves show chlorosis.
Bijili is used as post emergent treatment, it exhibits rapid action.
Bijili has very less residual ability for next crop so crop rotation and is recommended for IPM.
USE RECOMMENDATIONS:
| | | |
| --- | --- | --- |
| CROP | WEEDS | DOSAGE (gm/acre) |
| Wheat | Phalaris minor (Canary grass) | 400 |