application/x-httpd-php products.php ( PHP script text )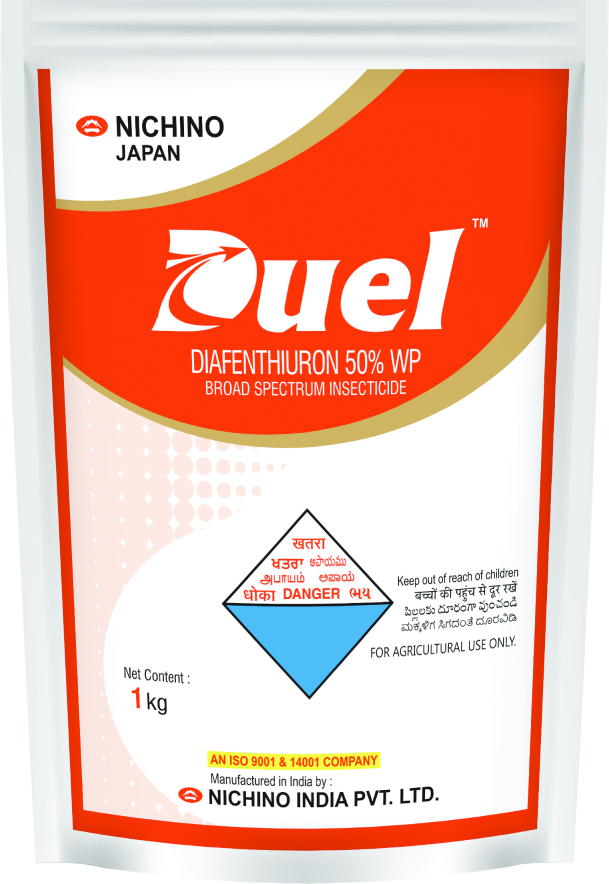 TECHNICAL NAME: DIAFENTHIURON 50% WP
FEATURES:
Translaminar in action and reaches the under surfaces of the leaves in short time.
Obstructs mitochondrial activity in the insects.
Insect stops feeding and loose reproductive capacity immediately after application.
Recommended in the insect resistance management system.
Safer to environment and natural enemies.
USE RECOMMENDATIONS:
DOSAGE: 250 gm /acre.